In this section we will review the Alert Notification function inside the PinPoint platform.
Select Alerts, mid-way down the left side of the screen. You will next see your Alert Center.
Click Add Alert in Blue.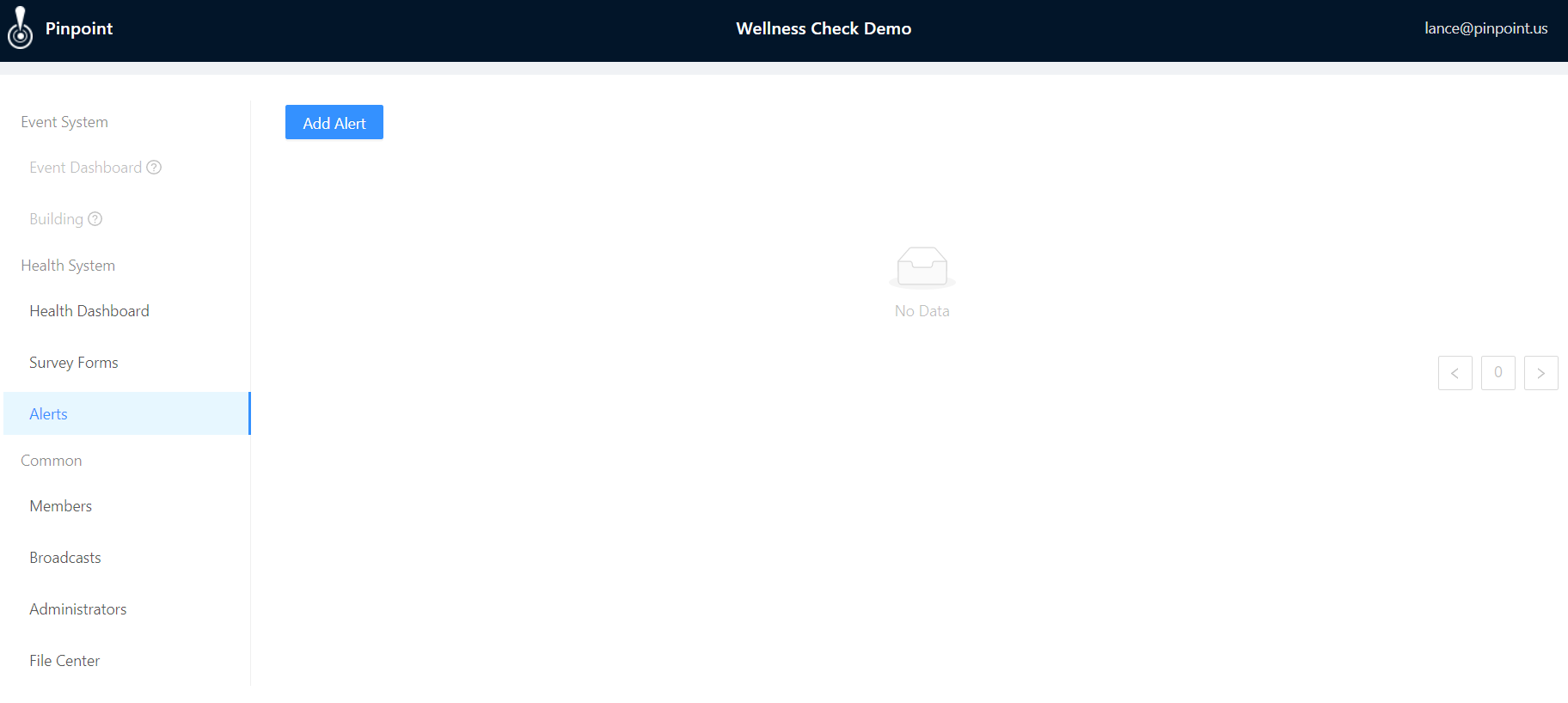 Now inside, you can name the Alert whatever you would like. Notify for All or use Member Type and Member Groups to drill down to identify the aspects of your population.
There are two Types of Alerts:
Form Conditions - related to survey responses and results
Broadcast Conditions - related to the broadcast notification that was sent instructing your population to complete their wellness screener
We have a Form Condition Alert set below to notify if anyone inside the entire organization responded YES to any of the wellness screening questions.
In this case, Admin@Pinpoint.us would be notified within 5 mins of a YES response via email and text.
Review our Best Practices Section for Specific Alert Types.